About IDLA
IDLA's mission: Serve Idaho students and schools through innovative solutions, collaborative relationships, and equal access to high-quality education.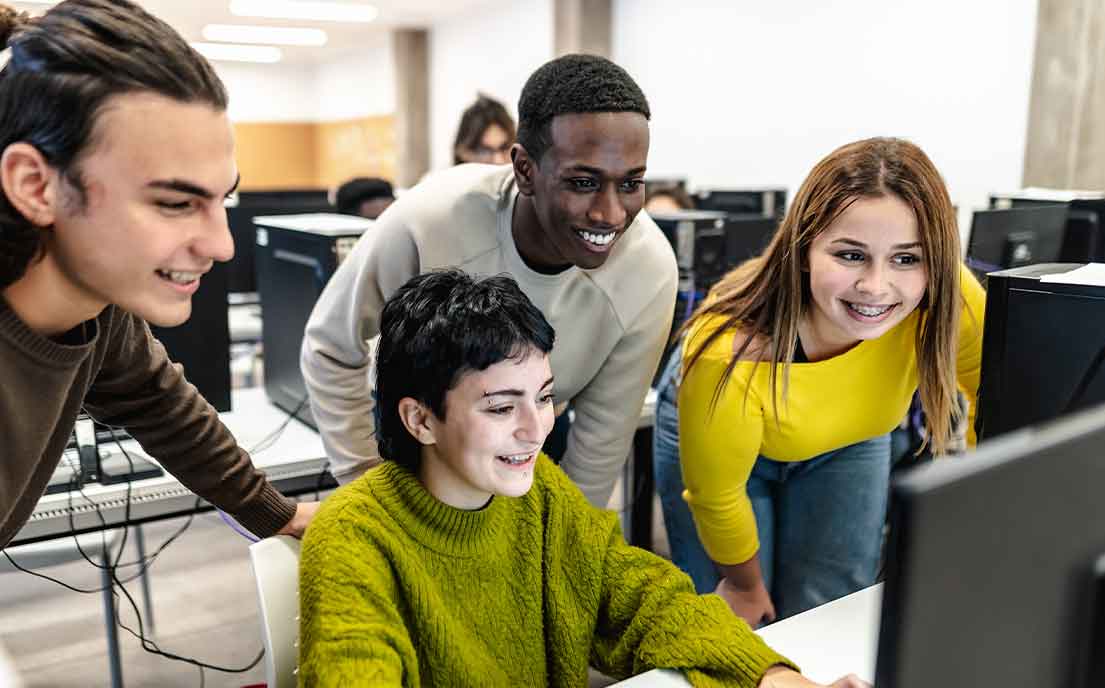 IDLA offers a rich assortment of courses in a variety of formats that work with students' schedules and learning styles. Whether your student is seeking core curriculum classes, electives, career technical education (CTE), Dual Credit classes, or Advanced Placement courses, IDLA has a solution.
Idaho-certified courses taught by Idaho teachers.
All IDLA courses align with Idaho Core Content Standards and are taught by Idaho-certified teachers. IDLA classes are available to all Idaho students in public and private schools, providing scheduling flexibility, access to college credit courses, and the opportunity to graduate early or recover credits.
Education that supplements
in-person school courses.
IDLA is a supplemental course provider for the Idaho public school system. All school districts in the state can register and manage students for IDLA courses through their designated, school-employed site coordinator. A student's enrollment with their local school, and that school district's policy, will determine if IDLA course registration is accessible (including for homeschoolers looking to dual enroll.)
This is how local schools and IDLA work together: The school facilitates IDLA course registration.
IDLA provides the course to the student.
The school provides guidance counseling and special education staff if your child needs additional support.
When the course is complete, IDLA will make a grade report available to the school The school will transcribe this grade onto the student's records, following local policy to assign a letter grade and number of credits
The school will provide the transcripts and issue diplomas.
Accessible to students within
public, private, and charter schools.
We understand there are homeschool families who would prefer to enroll directly with IDLA. However, because we are a supplemental program created for the school system, our enrollments must be registered through a public, private, or charter school in Idaho. Many districts have policies that will allow homeschool registration through Dual Enrollment, which keeps the home school as the primary source of education. We suggest you learn about Dual Enrollment, and the Dual Enrollment options in your own area, before pursuing IDLA.